THE MOST COMPLETE LINE OF RUGGED TABLETS ON EARTH
---
Xplore's integrated portfolio of mobile computing products enables customers to easily automate their mobile workflows with the right combination of rugged tablets, purpose-built devices, accessories, and connectivity solutions.
---
Contact a rugged tablets specialist
Xplore's complete line of rugged tablet solutions give wireless carriers, ISPs, cable operators and satellite providers of all sizes a durable mobile computing platform that's optimized for the unique challenges and specific communications requirements of the global Telecommunications industry. Certified for 4G LTE usage around the world, Xplore durable tablets provide the long-term, reliable rugged computing platform that Telecom providers need during new site construction, maintenance of existing facilities, testing/optimization of the network, and other critical Telecommunications business operations.
Xplore's Rugged Tablets are Built to Help Telco Professionals with:
---
Situational Awareness and Analysis
GIS / Mapping / Plotting In-Vehicle Maintenance
On-Site Diagnostics
Customer Service
Technical Support
Sales Mobility
Troubleshooting
Evaluating Line Integrity
Work Order Management
Point of Sale/Billing
Dispatch and Navigation
Installations
Customer Relationship Management
Data Collection
Remote Reporting
---
---
FEATURED RUGGED MOBILE COMPUTERS
After a day on the job with the 10.1" Xplore XSLATE B10 Fully Rugged Tablet, you'll understand why this truly mobile, fully featured, rugged tablet PC sets a new standard in durability and connectivity. It's compact yet commanding in the field.
Xplore's XC6 Ultra-Rugged Tablet PC Series offers legendary ruggedness, unparalleled tough mobile computing performance, and innovative display technology that will impress no matter how extreme the work environment.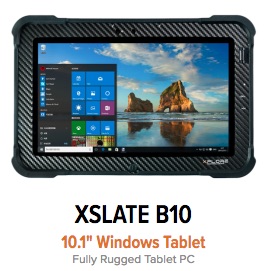 The R12 Rugged Tablet PC is designed to empower the worker who moves from the field, to the vehicle, to the office. It's sleek, lightweight and features a wide array of thoughtfully designed accessories.
Built for demanding work environments that require robust enterprise software compatibility, the F5m Rugged Tablet Platform offers durability and functionality while keeping you connected and secure.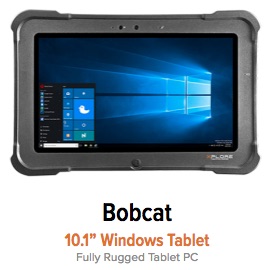 Backed by a MIL-STD-810G rating and easy integration with Windows® 7/8.1/10, the Xplore Bobcat is tough, sleek, and one of the most fully-featured Windows® tablets in its class.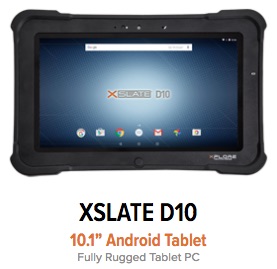 When your line of business demands a flexible mobile operating system and depends on a rugged mobile PC with several broad I/O options, your workers will appreciate the powerful new XSLATE D10 Rugged Tablet.
The CL920 Rugged Tablet PC Platform is a giant leap forward in our durable CL-Series, now more ruggedized with faster processing power and enhanced connectivity. The tough CL920 Tablet stands by your side with support for full Windows® operating systems.
Xplore's wide range of workflow-optimizing tablet PC accessories enables customers to customize their mobile solution. These products include docking stations, chargers, batteries, cases, and I/O devices
We are here to provide your business with the best technology solutions
Whether you need assistance placing an order or just have a simple question, we're ready to help!
CONTACT A SALES REP