Stop wasting money on empty rooms with our integrated sensor system
Over 350,000 rooms worldwide use Energex for optimal energy consumption.
Air conditioning, heating and lighting use up to 60% of a typical room's energy, and nearly half of it goes to waste.
Energex modular ecosystem cuts that waste by managing energy consumption.
With Energex, you can control rooms separately or use a centralized connected gateway to manage them together. One room, or one thousand. Monitor HVAC alone, or add any number of smart, connected devices and sensors. Our solution is tailored to your building and the people who use it.
Make your building more efficient, intelligent and sustainable with an Energex solution today.
Compatible with your system
At the core of the Energex platform is a beautiful, digital thermostat gateway, which connects to multiple sensors, devices and networks. Our system also uses your building's WiFi to simplify installation and cut the costs of a connected alternative by as much as 60%.
Energex can monitor human presence, temperature and humidity, lighting levels and door and window status. It creates a meshed nervous system that is fully dedicated to making your building smart and efficient and your residents comfortable and happy.
We offer an entire library of smart connected devices to manage and monitor occupancy, lights, temperature, roller shades, doors and windows, panic buttons as well as detect smoke and fire. All features and devices are securely connected to our IoT, IBM Watson Bluemix cloud servers and accessible through an easy-to-use app.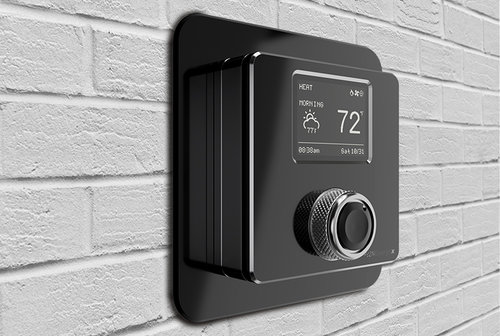 Sensor driven, Intelligence based
The Energex platform can be integrated with any available thermostat and easily expanded with a occupancy-sensor light switch, remote control, load shedding and wireless applications, including WiFi, ZigBee, Z-Wave and ISM-band-compatible access modules.
Every Energex configuration is tailored to the requirements of the property and specific HVAC unit, and works with any cooling, heating and ventilation system presently on the market:
PTAC (Packaged Terminal Air Conditioner)
PTHP (Packaged Terminal Heat Pumps)
Baseboard heaters
VAV / VRV Terminal Boxes
FCUs (Fan Coil Units)
Energex connects digitally to any Property Management Software (PMS) and Building Automation System (BAS).
Flexible enough for everyone
Energex allows for a solution that is perfect for your needs, budget, property requirements and works seamlessly with your existing HVAC setup.
For over 20 years, we've been eliminating up to 40% of HVAC and lighting costs for hundreds of hotels, commercial and public buildings, student and social housing units, rental properties and assisted living homes.
We are here to provide your business with the best technology solutions
Whether you need assistance placing an order or just have a simple question, we're ready to help!
CONTACT A SALES REP